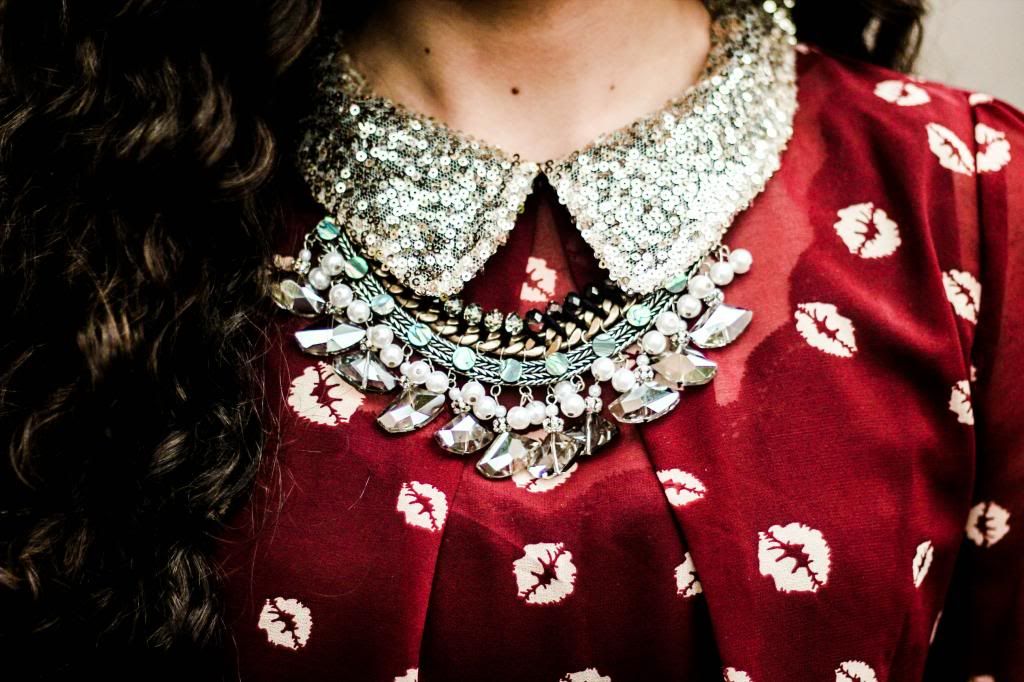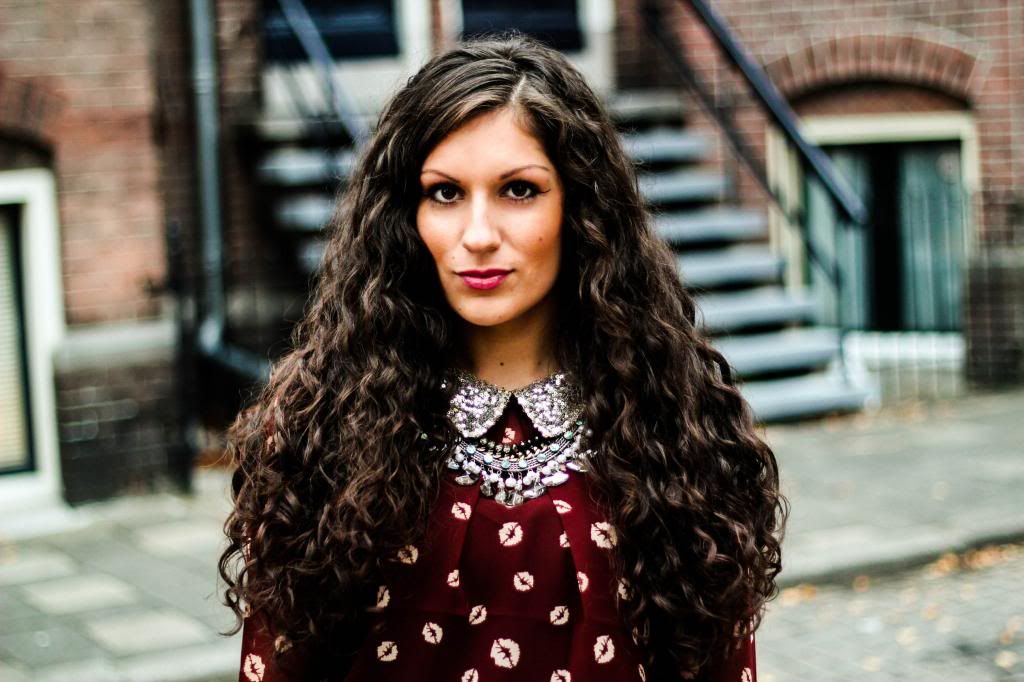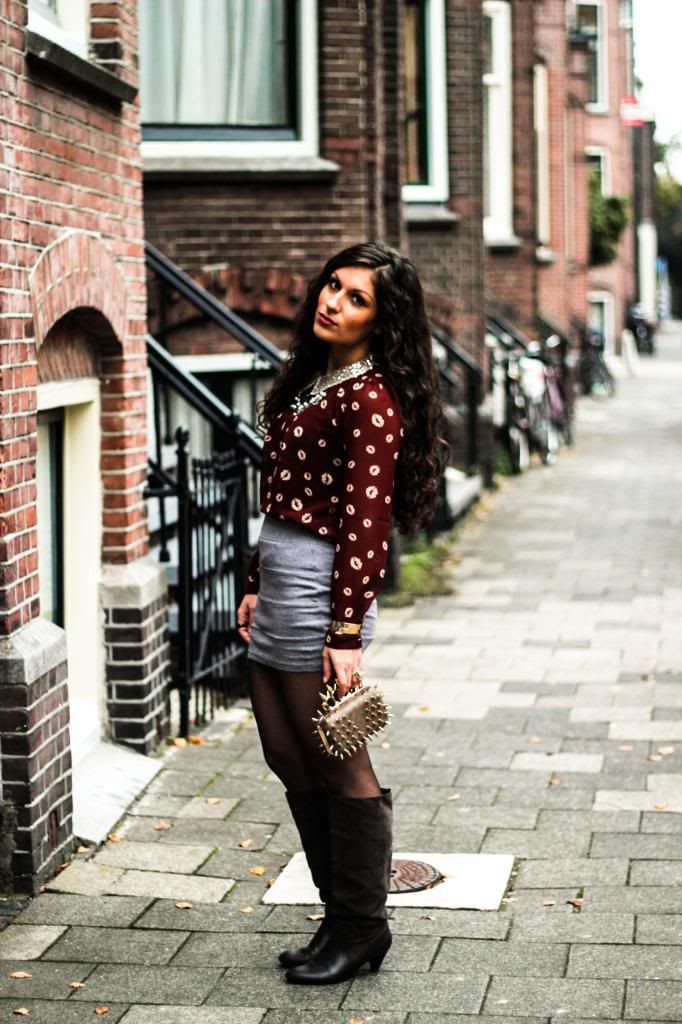 Bluse/Blouse - Asos // Rock/Skirt - Vero Moda // Stiefel/Boots + Kette/Necklace - Zara // Clutch - Sacha
In der Nähe von unserer Wohnung gibt es eine Straße, die aussieht, als wäre sie New York City entsprungen. Einfach eine Reihe Carry Bradshaw Häuser mitten in Utrecht. Es sieht wirklich toll aus. Natürlich musste ich das als Location nutzen.
Die Bluse mit Glitzerkragen und den Lippenstift-Prints habe ich gerade gestern vom Postboten bekommen. Asos hat sich dieses Mal wirklich mit meinem Päckchen beeilt. Diese hammer Kette von Zara gab es gestern von meinem Freund als Überraschung. Ich hatte "ein wenig" davon geschwärmt, war mir aber Budget bezogen nicht sicher, ob ich mir das Wahnsinnsstück kaufen sollte oder nicht. Aber es sollte wohl einfach sein, dass ich sie in meine Sammlung aufnehme und ihr Unterkunft biete.
English:
Nearby our apartment is a street which looks like it's arisen from New York City. The typical building with their cute steps in front of the front door and just everything about it looks like the building in which Carry Bradshaw's apartment from Sex and the City was.
This red blouse with a glitter collar and lip prints I got from the mail man yesterday. Asos had been quite rushing this time. That stunning necklace from Zara my boyfriend gave it to me as a present yesterday. I have to admit that I was being crazy about it in front of him but I didn't expect he'd get it for me. It's a cute and weird thought at the same time that he really went to Zara and looked that one up. By those presents, he makes me love him even more. haha