DE:
Vor kurzem war ich zu einem Workshop eingeladen. Das Thema war "What to STUD!". Jan de Groot von
Studfabriek
hat uns Mädels gezeigt, wie man seine Kleidung in null Komma nichts mit Nieten zum richtigen Hingucker machen kann. Ich bin total begeistert habe direkt mit meinem Jeans-Hemd und einer normalen weißen Polyester-Bluse begonnen.
EN:
A short while ago I was invited to a workshop called "What to STUD!". Jan de Groot from Studfabriek.nl showed us girls how to stud our clothes by ourselves. And it was super easy! I started with my jeans blouse and a normal white one as well.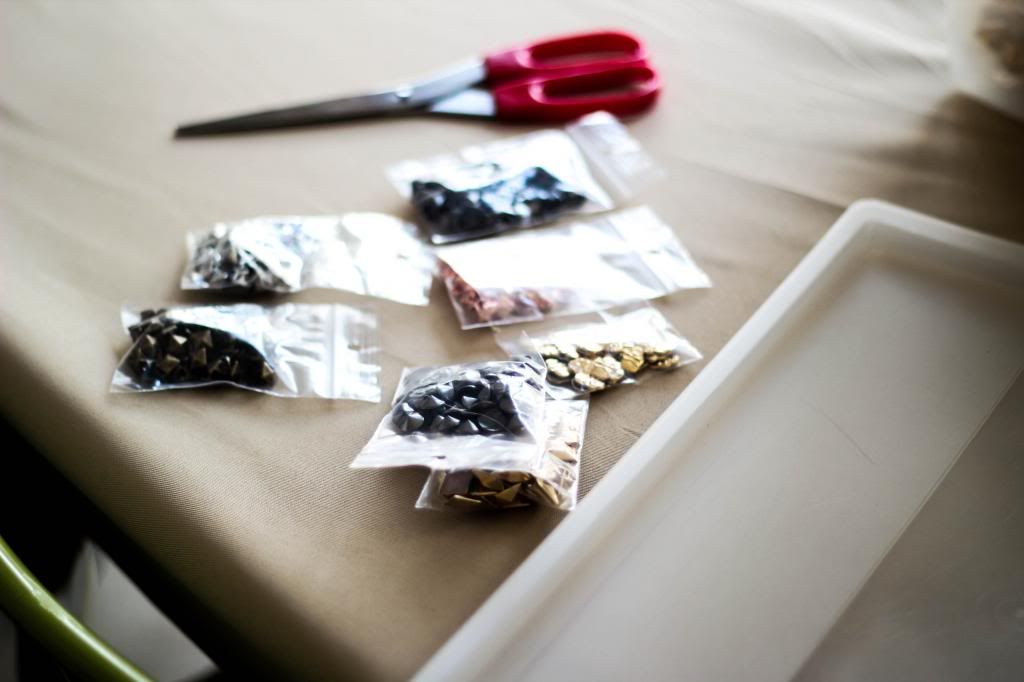 Statte dich aus! Du benötigst eine Schere, Nieten und ein Kleidungsstück deiner Wahl.
// Get your stuff! Scissors, studs and one item of clothing.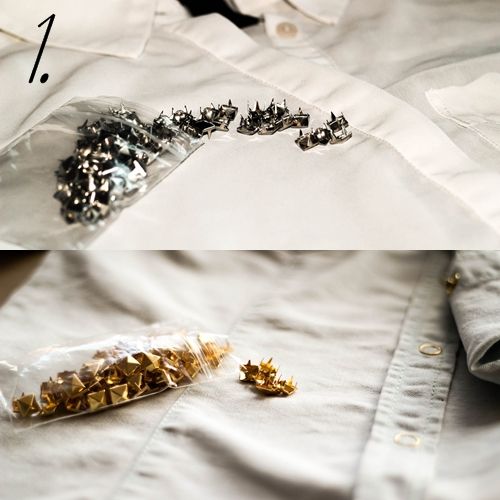 Lege alles bereit und überlege dir genau, wo du die Nieten anbringen möchtest.
// Get everything together at your work place and think which part of your item you want to stud.
Bringe die Niete so an, dass du die vier Spitzen auf der Rückseite durch den Stoff komplett durchstechen kannst.
// Put the stud directly on the place where you want to stab its four tips through the fabric. And do it!
Dann schaue dir die Rückseite des Stoffes an. Dort siehst du nun die vier Spitzen. Klappe diese mithilfe der harten Schere so um, dass alle Spitzen zur Mitte zeigen und diese die Niete am Stoff zusammenhält. Bringe eine Niete nach der anderen an!
// Look at the back side of the fabric. There you can see the four tips of the stud. Turn those down to the middle of the stud by pushing the hard metal of the scissors against the tips so it can't fall off anymore.
Setze dir Punkte vor dem Anbringen der Nieten, falls du eine Hilfestellung benötigst.
// It'll help if you draw some dots on your item of clothing in order to fix the places you want to put your studs.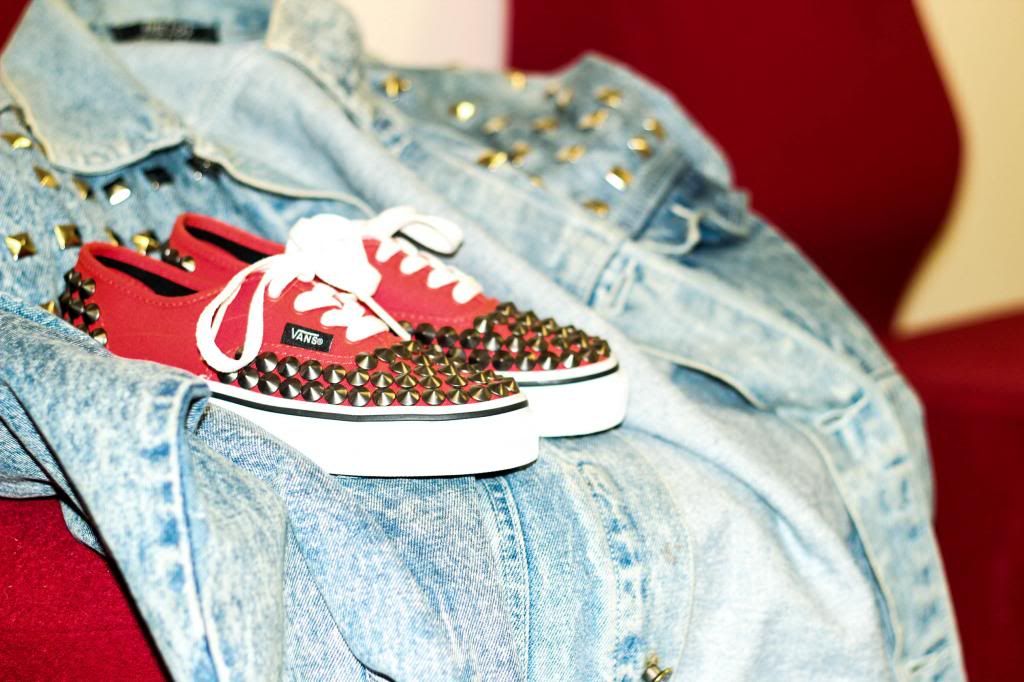 Du kannst alles Mögliche mit Nieten versehen. Wenn du härtere Stoffe, wie deine Schuhe, benieten möchtest, benötigst du "
Plakstuds
", die du mit einem bestimmten
Kleber
anbringt.
// You can stud whatever you want. If you want to stud your shoes, then you'll need 'Plakstuds' that you stick on the fabric by a particular glue. (click here)