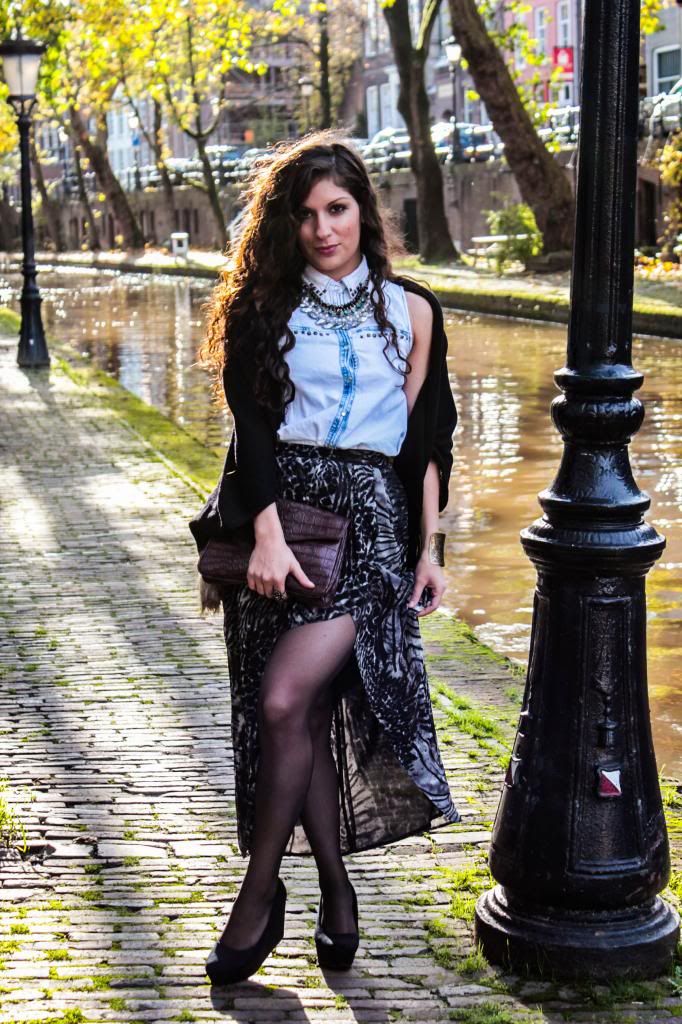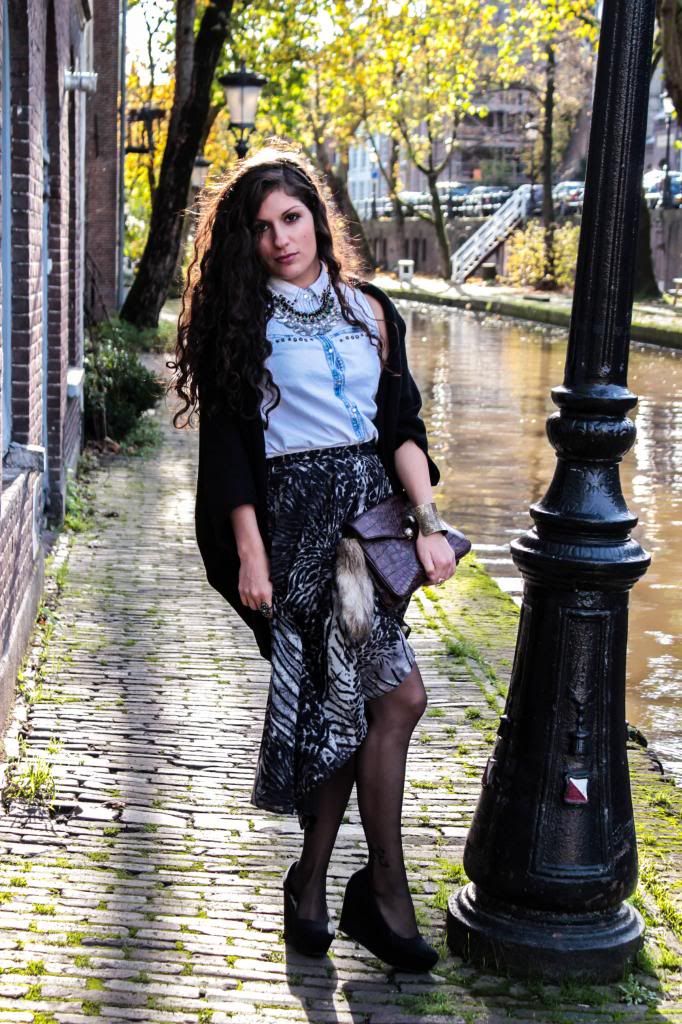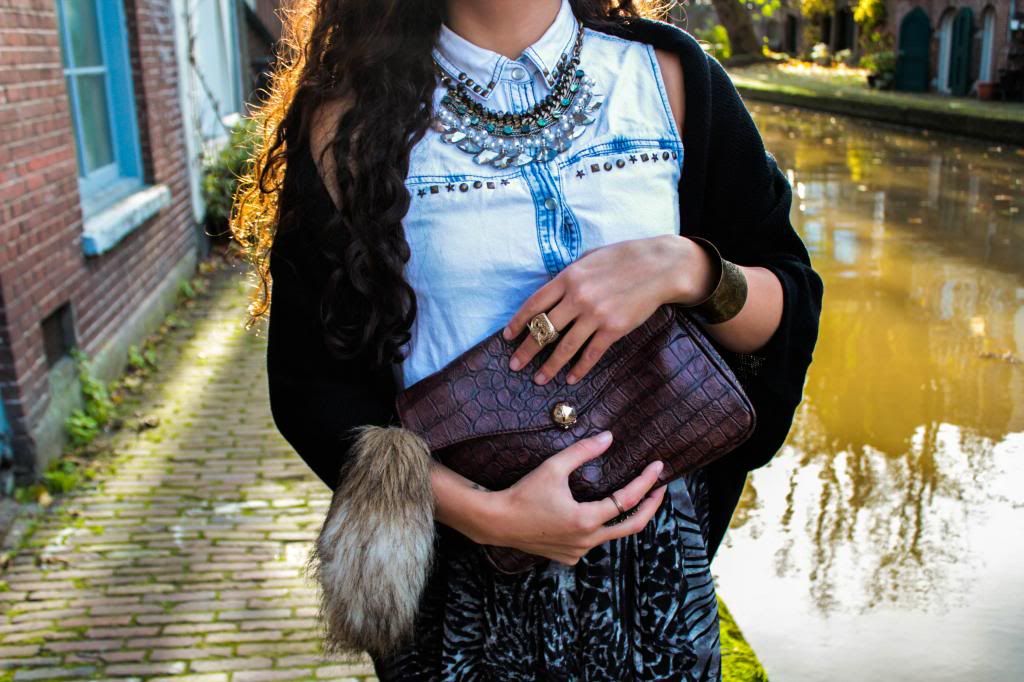 DE:
Die Kanäle sehen schon toll aus, oder? Leute, die meinen Blog verfolgen, haben sie schon öfters als Location auf meinen Fotos entdecken können. Die Holländer nennen die idyllischen Werke "Grachten" (ausg. chrachten). Wahnsinn, dass ich hier in Utrecht schon drei Monate lebe. Ich habe neben das Bloggen und Schreiben einen Job im Modebereich gefunden, mein Niederländisch nimmt langsam formen an und mit meinem Freund läuft es besser denn je. Ich bin wirklich glücklich hier und das Bloggen passt perfekt in mein Leben. Ich hoffe nur, dass ich auch ein paar mehr Events hier besuchen kann. Bisher bekomme ich nur haufenweise Einladung für Hamburg, meiner Heimat, aber da komme ich nicht mehr so einfach hin. Aber spätestens mit der Amsterdam Fashion Week im Januar sollte es klappen. Drückt mir die Daumen!
Zum Outfit:
Den Rock habe ich schon Ewigkeiten in meinem Kleiderschrank. Manchmal ist Altes doch noch zu gebrauchen. Das ärmellose Jeanshemd habe ich letztes Jahr bei Primark entdeckt. Ich wollte es eigentlich zu Festivals tragen, da man auch zu einem bauchfreien Top knoten kann. Habe ich dann aber irgendwie nie gemacht. Wie das dann immer so ist ... Es leistet mir trotzdem gute Dienste. Ich find sogar, dass meine
neue Kette von ZARA
richtig gut dazu aussieht.
EN:
The canals look so great, don't they? The ones of you who read my blog regularly have already recognised those quite a lot as a location in my pictures. The dutch people call it 'Gracht'. I can't believe that I live here in Utrecht now for 3 months. I got a job in the fashion industry, my dutch is improving and it's being better then ever with my boyfriend. I'm really happy here and the blogging fits in my life really well. I just hope I'll receive some invitations to events nearby soon. I still only get a lot for Hamburg but it's of course not so easy to travel there. Especially just for one or two events and with my obligations here. However, in January we get the Amsterdam Fashion Week. Wish me luck that I'll be able to join then!
About the outfit: This skirt I've got in my closet for a couply years now. Sometimes old stuff is actually still useful. The sleeveless jeans shirt I discovered at Primark in Bremen (Germany) last year. I was supposed to wear it at one of the few Summer festivals I joined since you can knot it to a tummy shirt. But it never happened ... that's life I guess. It still serves well. I even believe that it fits perfectly to my new necklace from ZARA.