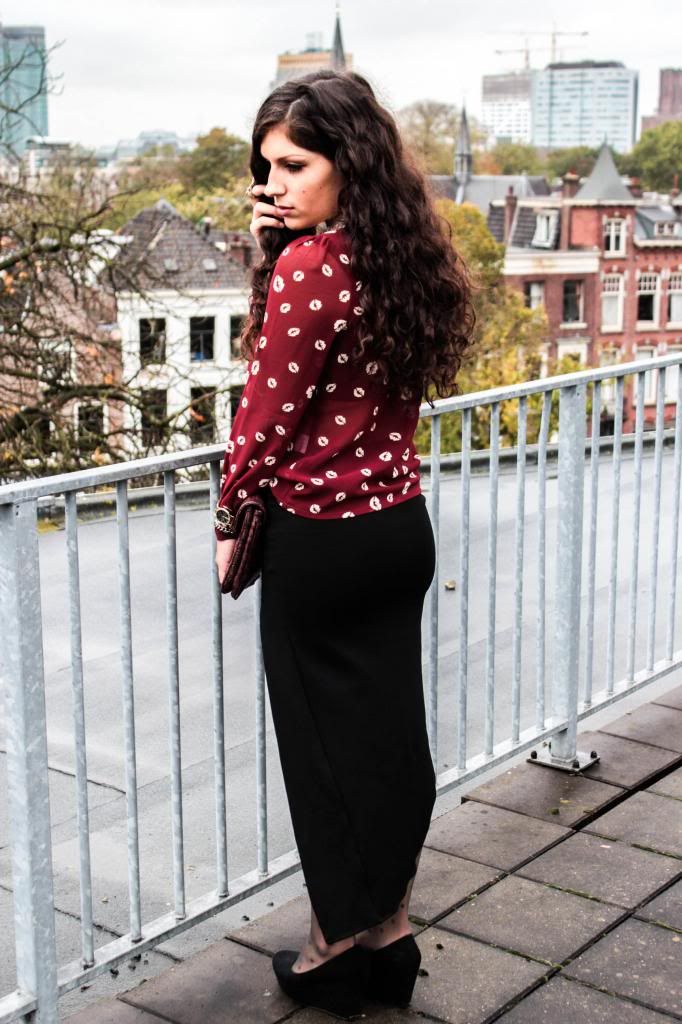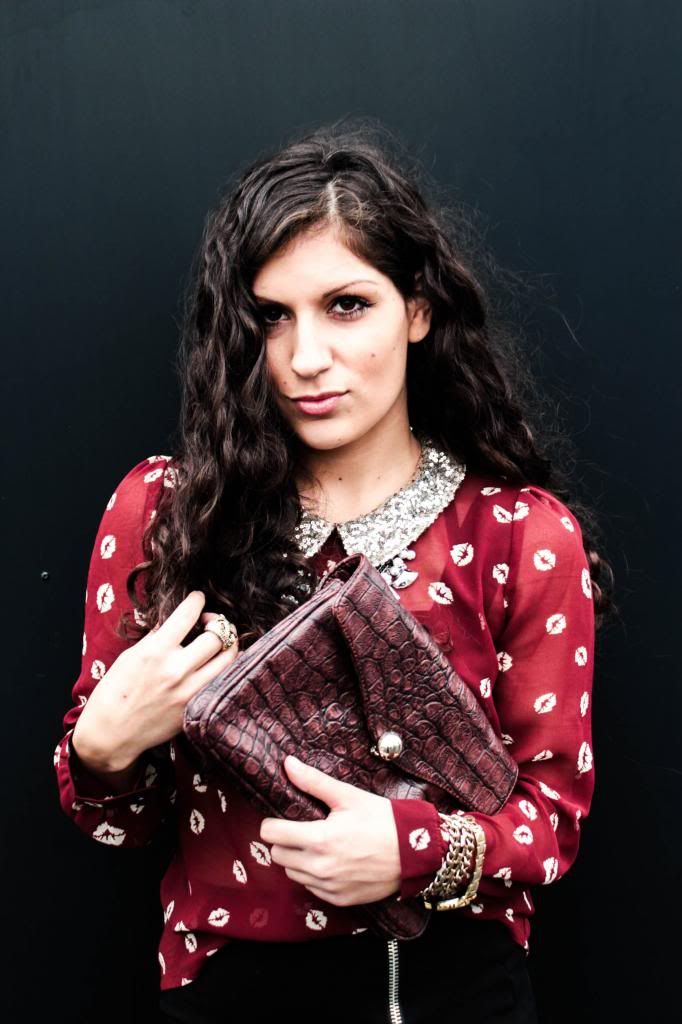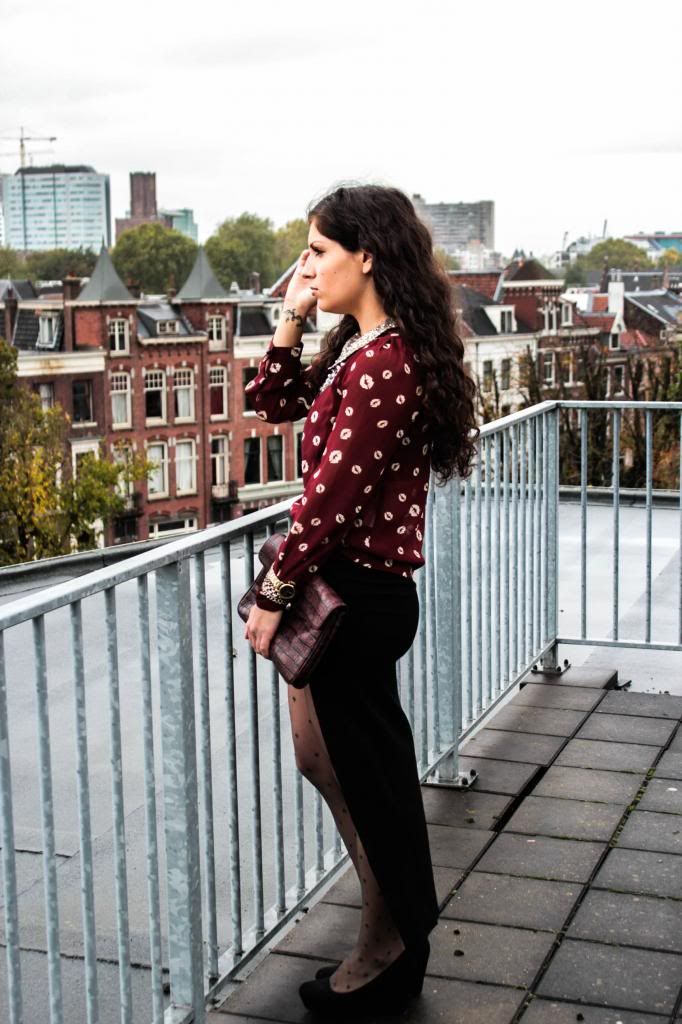 Bluse/Blouse - Asos // Rock/Skirt - Bershka // Plateaus + Armband/Bracelet - H&M // Kette/Necklace - Zara // Clutch - Mango // Armband Uhr/Wrist watch - Iam // Eulenring/Owl ring - Pieces // Strumpfhose/Tights - Fabiani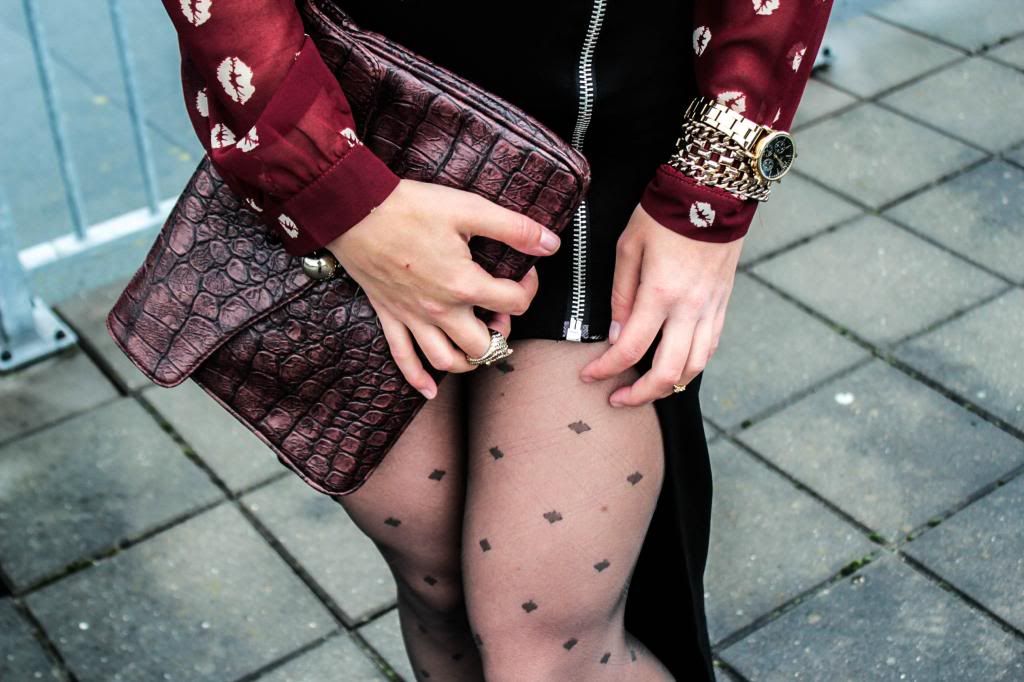 DE:
Was soll ich dazu sagen? Es regnet den ganzen Tag. Ich höre den Regen gegen die Fensterscheiben prasseln, wenn ich morgens viel zu früh wach werde. Ich sehe die nassen Straßen und die tristen dunklen Wolken, wenn ich morgens in die Küche komme. Ich fühle wie der Regen mir ins Gesicht peitscht, wenn ich mit dem Rad zur Arbeit fahre. Und noch immer ist der Regen da, wenn ich nach Arbeitsschluss einfach schnell nach Hause auf die trockene, super gemütliche Couch möchte. Doch tatsächlich war es mir möglich heute an meinem freien Tag ein trockenes Zeitfenster zu finden. Sofort haben wir die Kamera rausgeholt und auf der Dachterrasse ein paar Fotos geknipst. Ein Regencape wäre fast angebrachter gewesen, aber so einfach lass ich mich nicht schlagen.
EN:
What shall I say? It's raining all day. I hear the rain drumming against our windows very early in the morning. I see the wet streets and the dull grey clouds when I'm looking out of the windows in our kitchen while drinking my first coffee. I feel the rain whipping in my face when I'm having to go to work by bicycle. And the rain is still there when I'm simply wanting to go home on our cozy, dry, warm couch after work. However, I actually found one tiny dry timeslot today on my day-off. A couple minutes later I found myself, a nice helper and my Canon on a roof terrace taking a couple snapshots in order to feed my blog. A raincoat would have almost been more appropriate but this is my weird way to fight the rain.