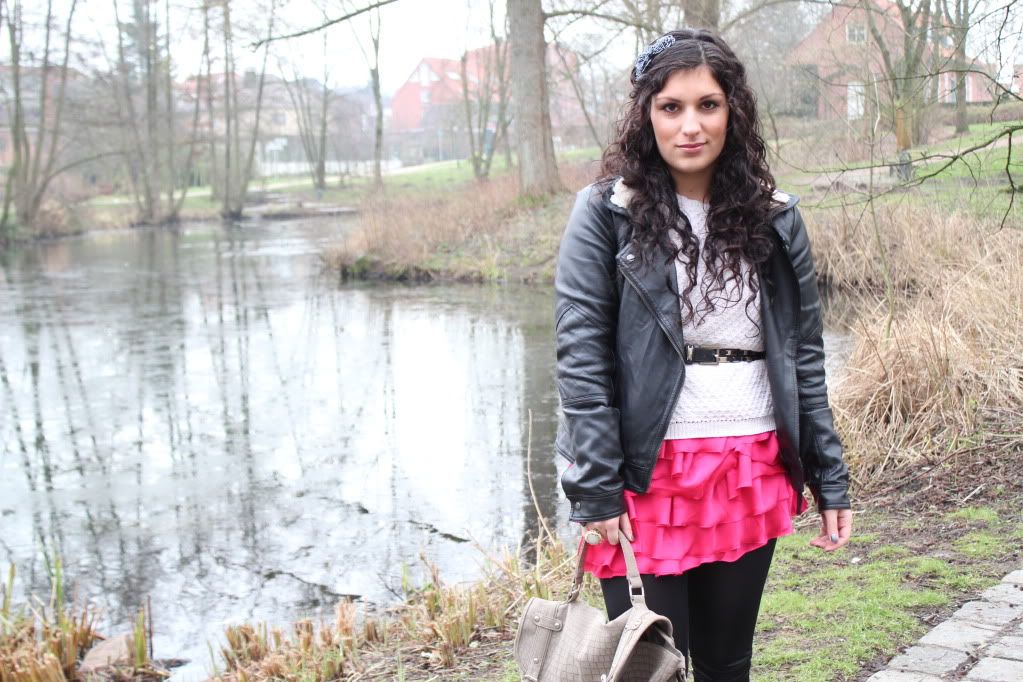 Grüne Wiesen, mit Enten besetzte Teiche, verschlissene Brücken und ansehnliche Bauten wie die Bibliothek und Kirche! In der Nähe von meinem zu Hause liegt ein wirklich schöner Park. Vor zehn Jahren etwa war der ziemlich heruntergekommen, mittlerweile wurde er schön restauriert. Leider sind meine Haare auf den Fotos noch relativ nass. Sieht vermutlich eher so aus als hätte ich sie seit einiger Zeit nicht gewaschen ...
Den Haarreif hatte ich ja bereits in meinem letzten Video gezeigt, die Tasche in meinem letzten Post. Hab mich richtig in sie verliebt und woher hab ich sie? New Yorker! Ja, wer hätte das gedacht. In der Regel meide ich die Geschäfte. Da ich eh noch einen Gutschein von Weihnachten hatte, habe ich mich dann aber doch einmal rein getraut und meinen neuen Schatz entdeckt.
Lush meadows, duck ponds, mouldered small bridges and quite great buildings like our library and church. Near to my home there is a wonderful park. Unfortunately, my hair still looks a bit wet as I shot those photos with my sister straight after I'd had a shower. I've already showed you this hair circlet in my last video and this bag with my last blog post. So where did I got this cute bag? New Yorker! Usually I avoid those shops but as I'd still had this voucher I tried to find something useful and I did indeed!