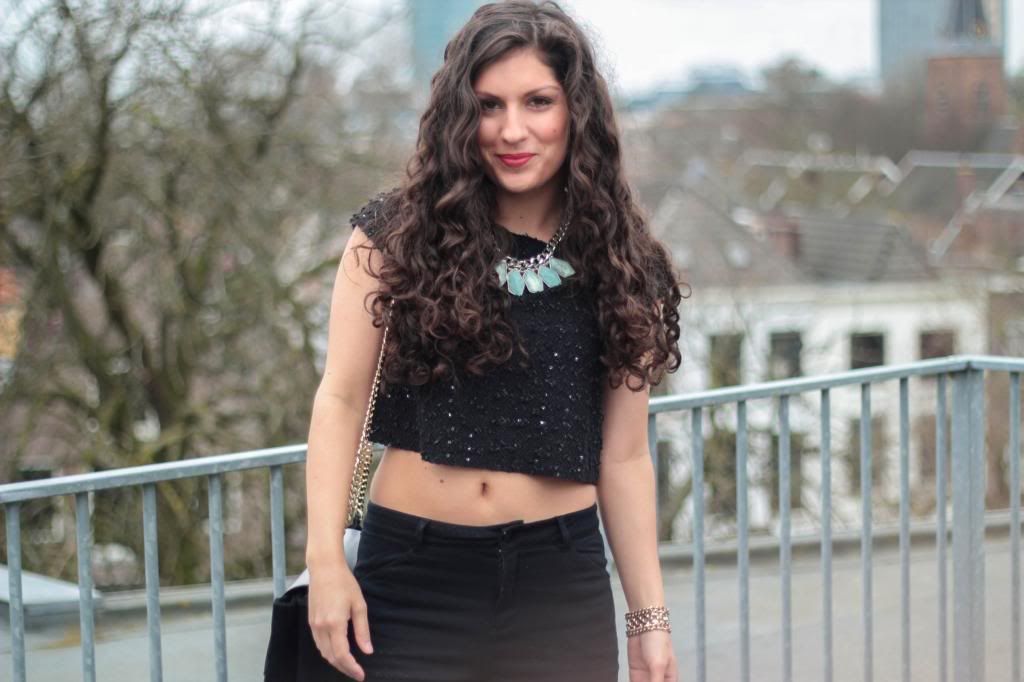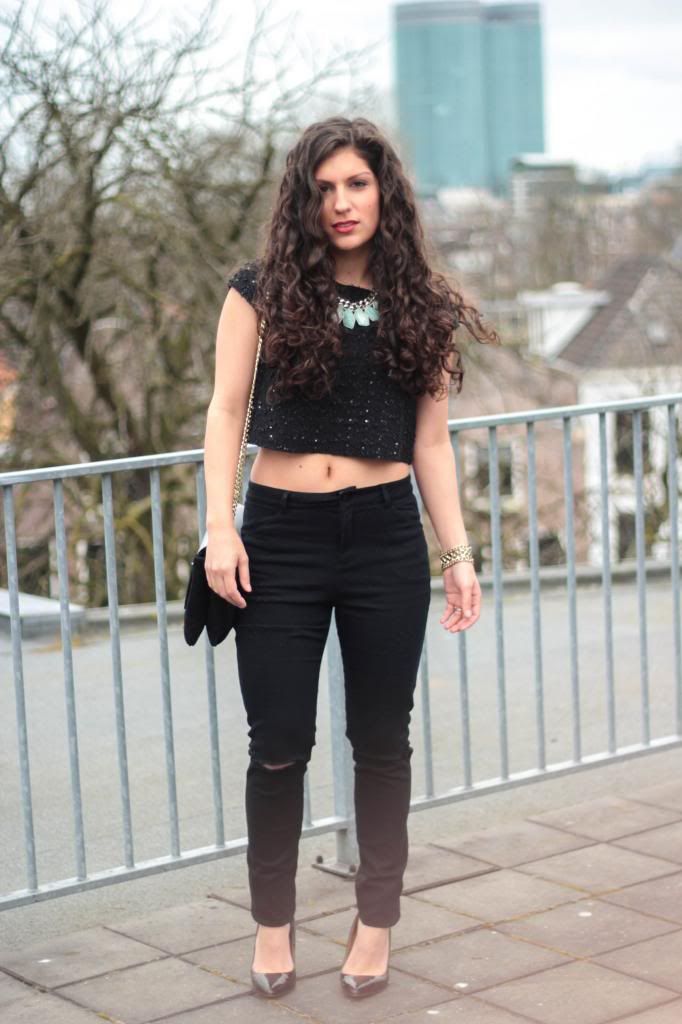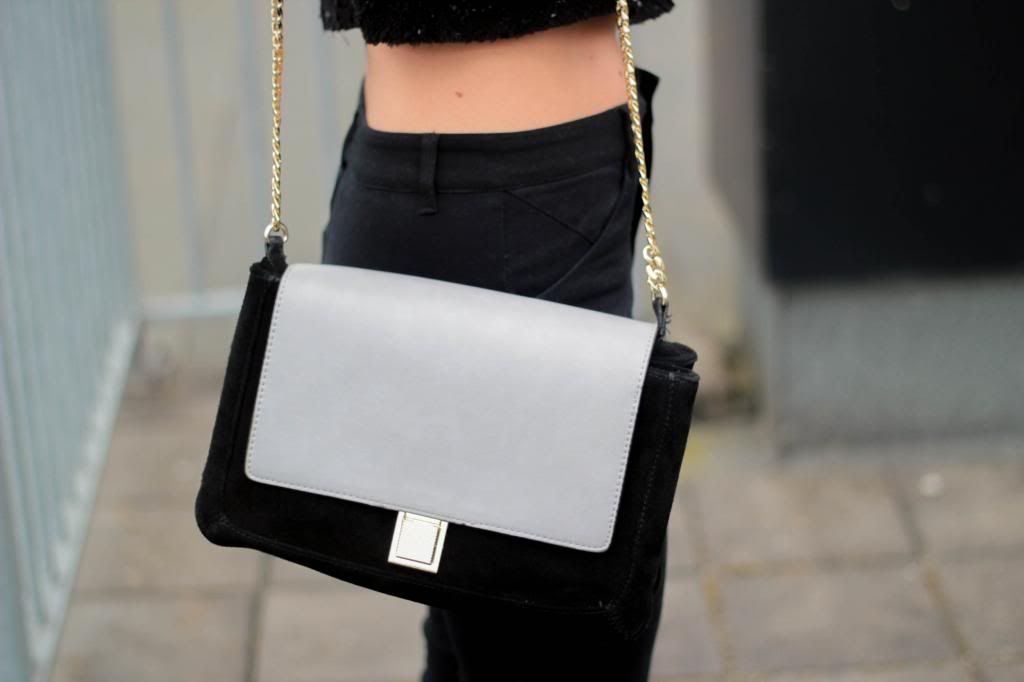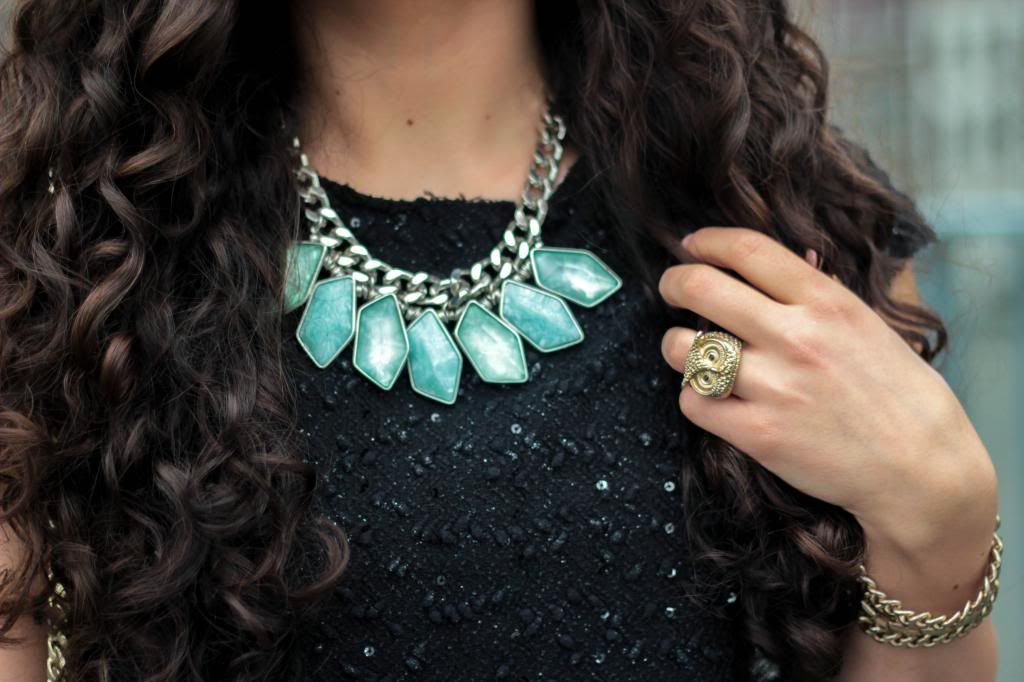 EN:
I believe there is no such big fashion trend as crop tops and high waist this year. I'm working as a visual merchandiser at ZARA and I'm feeling like half of our collection is cropped or high waisted. And I actually love that. I already bought so much stuff of it and can't stop. BUT that also forces me a bit to start dieting again haha
Since August last year I gained 6 kg and I definitely want to lose that again. My diet? Weight Watchers! I don't know why but this is the only diet I can really be strict with. I don't attend the weekly meetings, I think those are stupid after a while and just way too expensive, so I just do it myself after visiting once a meeting and that works. I also tried low-carb etc. but nothing really worked for me. I just cheated waaaay too much and with Weight Watchers it finally works again. And that's why I also chosed this pretty crop top from ZARA and my new

high-waist pants with ripped knees from ASOS

for this outfit.
DE:
Ich glaube, dieses Jahr gibt es kaum einen Trend, der so verbreitet ist wie bauchfreie Oberteile und hochgeschnittene Hosen, Röcke und Shorts. I arbeite bei ZARA als Visual Merchandiser und ich bin mir ziemlich sicher, dass fast die Hälfte unserer Kollektion genau diese beiden Trends abdeckt. Ich hab schon so viel davon gekauft. Aber das zwingt mich jetzt auch wieder ein wenig an Gewicht zu verlieren haha
Seit August letzten Jahres habe ich 6 kg zugenommen, die ich bis zum Sommer auf jeden Fall wieder loswerden möchte. Letztes Jahr hatte ich so viel mit Weight Watchers abgenommen und irgendwie ist das die Einzige Diät, die wirklich zu mir passt. Die wöchentlichen Treffen lasse ich aber ausfallen. Die sind sinnlos, wenn man weiß wie es funktioniert und viel zu überteuert. Aber sich einmal zu Anfang anmelden und alles erklärt zu bekommen etc. ist schon sehr anzuraten. Besonders, da dir dann auch erzählt wird, wie viele Punkte du essen darfst etc. Ich hatte es auch schon mit low-carb Diäten probiert, aber irgendwie kann ich das nie durchziehen. Und nun funktioniert es endlich. Daher habe ich jetzt auch das
bauchfreie Top von ZARA
und die
High-Waist Jeans mit ausgeschnittenen Kien von ASOS
ausgewählt.