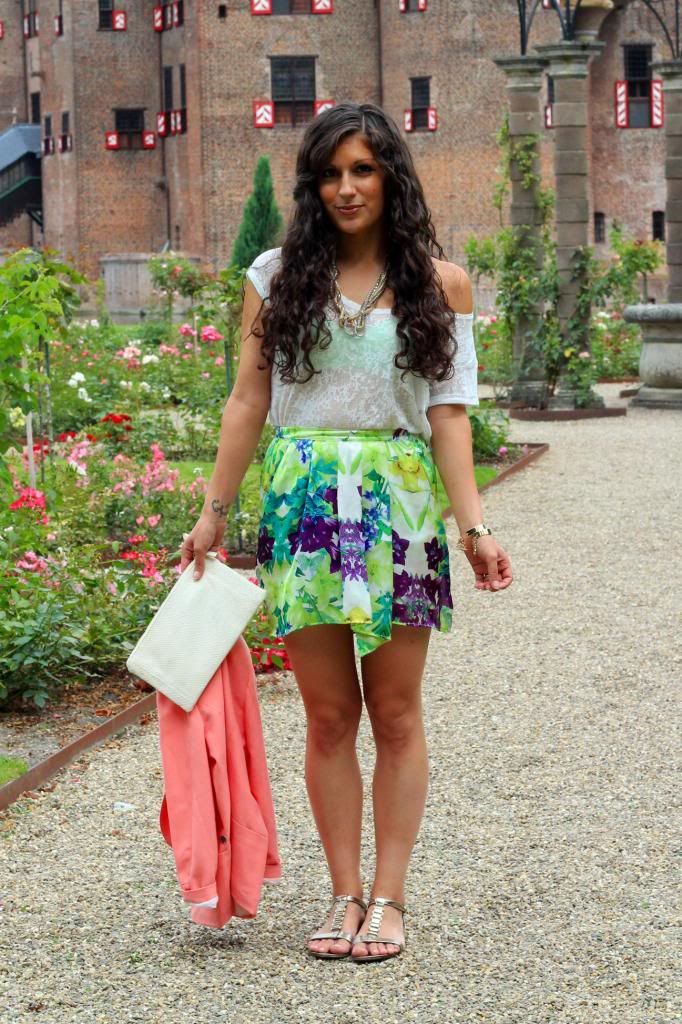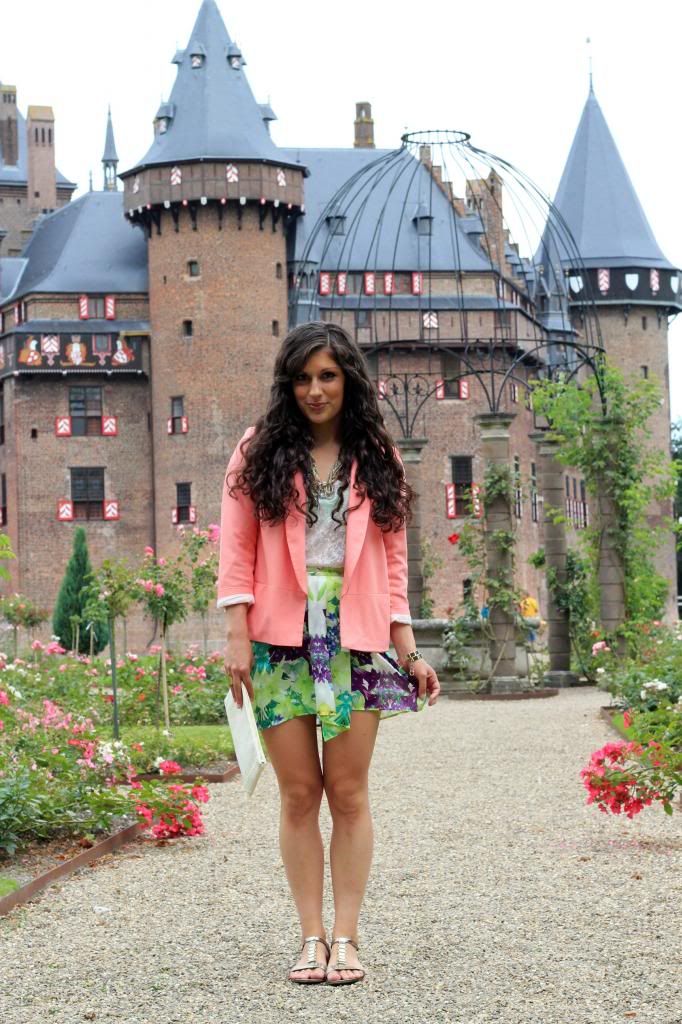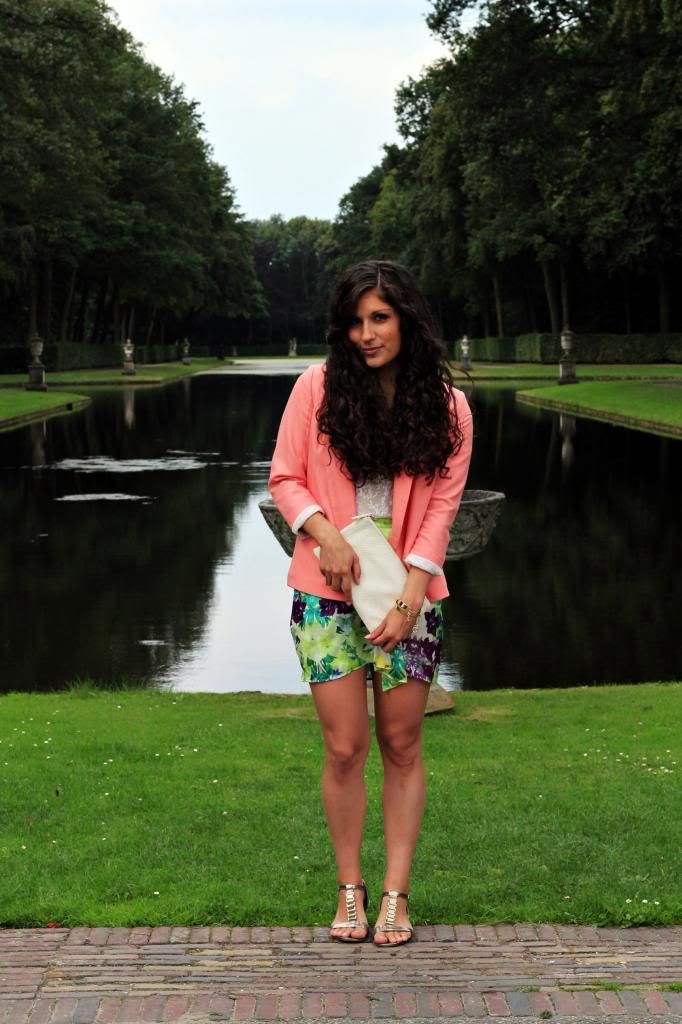 Blazer/jacket - s.Oliver // T-shirt - Vero Moda // Rock/skirt - Mango // Ring + Armband/bracelettes + Neon BH/neo colored bra + Clutch - H&M // Sandalen/sandals - Clarks
Endlich bin ich in den Niederlanden angekommen und habe ein paar Tage voller Umzugsstress hinter mir. Neue Möbel sind gekauft und transportiert, alte Möbellasten sind entsorgt und mein Möbel-zusammenbauen-Talent wurde auch schon unter Beweis gestellt. Daher wurde es Zeit mir mit meinem Freund mal eine kleine Auszeit zu gönnen. Und was machen Menschen, wenn sie neu in einer Stadt oder sogar einem Land sind? Genau! Touristen spielen. Wie kleine Touristen sind wir mit meiner Kamera bepackt zum Schloss De Haar in der Nähe von Utrecht gefahren und haben ein paar hübsche Fotos geknipst. So auch von meinem Outfit. Passend zu den strahlenden Blumengärten habe ich mich für einen rosanen Blazer von s.Oliver entschieden - kombiniert mit einem Blümchen Rock von Vero Moda sowie weiße und metallische Ergänzungen.
Puuuuh, endlich wieder zurück zum Bloggen!
English:
Finally I've arrived in the Netherlands and can look back to a couple stressful days of getting rid of old furniture and getting new couches, desks, chairs, tv-table and and and ... in a couple days we're going to start painting the walls and the ceiling in the house, so we'd decided to spent some time today without stressful moving. And what do people usually do when they're being new in a city or even a country? Exactly! They're playing tourist. So we went to see a castle called De Haar nearby Utrecht loaded with a camera like little tourists - properly dressed to the shining and colorful yards. On this occasion we also snapped some shots of my today's outfit.
I love being back on fashionjudy.com and starting to blog again.