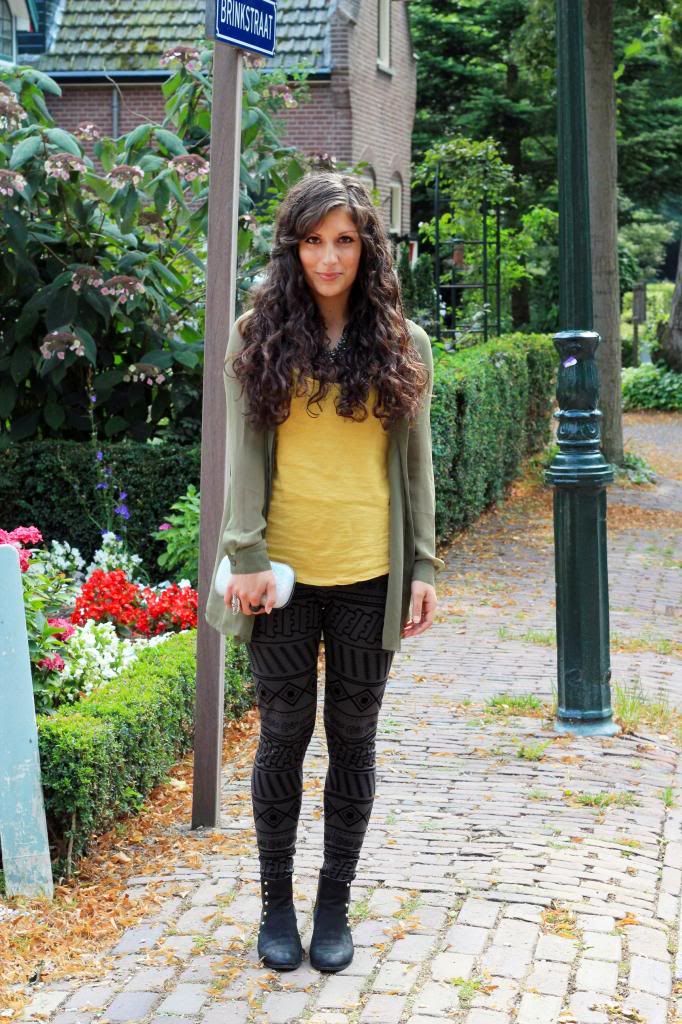 Bluse/blouse + Leggings - Vero Moda // Shirt + Clutch + Kette/necklace - H&M // Boots - Akira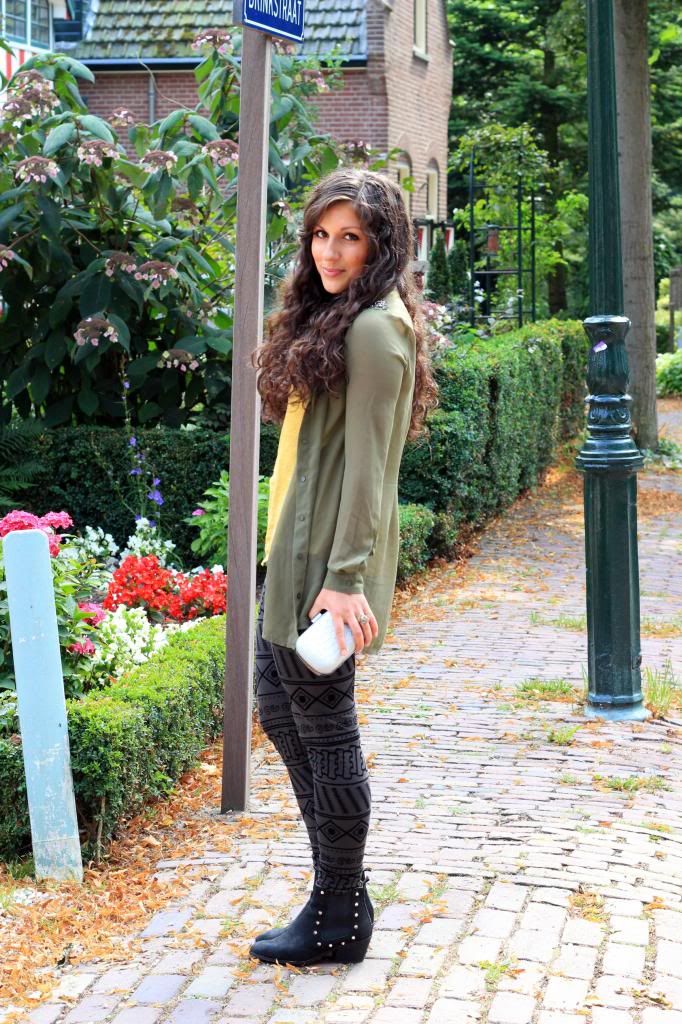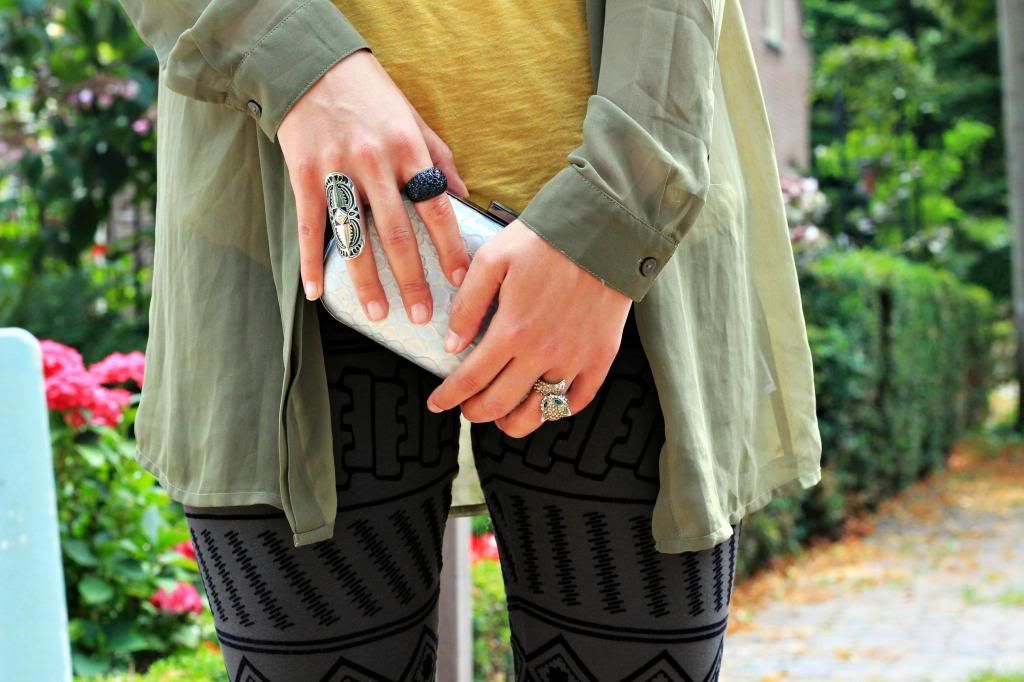 Die Leggings habe ich ja bereits vor einigen Wochen vorgestellt. Einen Outfitpost hierzu will ich euch natürlich nicht vorenthalten. Was alleine schon gut aussieht, sieht umso besser in Kombination mit anderen coolen Teilen. Wie zum Beispiel dieser olivfarbenen Bluse, die ich zusammen mit der Leggings bei Vero Moda ergattern konnte (yesss!). Da die Applikationen an den Schultern der Bluse silber sind, habe ich das Ganze mit silberfarbenem, schwarzem und altgoldenem Schmuck ergänzt. Ich bin eigentlich der Typ "Goldschmuck", aber langsam fange ich auch an Geschmack an Silber zu finden ...
English:
That leggings I've already introduced you to a couple weeks ago. Of course I also want to show you how I style my lovely new piece from Vero Moda. What already looks really good and fancy by itself, often looks even nicer with other sneakily eye-catching items, like for instance this olive colored blouse with applique on its shoulders that I discovered at Vero Moda as well (yesss!). Since those appliques look silver and black, I decided to complete that whole outfit by silver, black and old golden jewelry. I usually looooove golden jewerly but I started to take a fancy to silver one as well ...