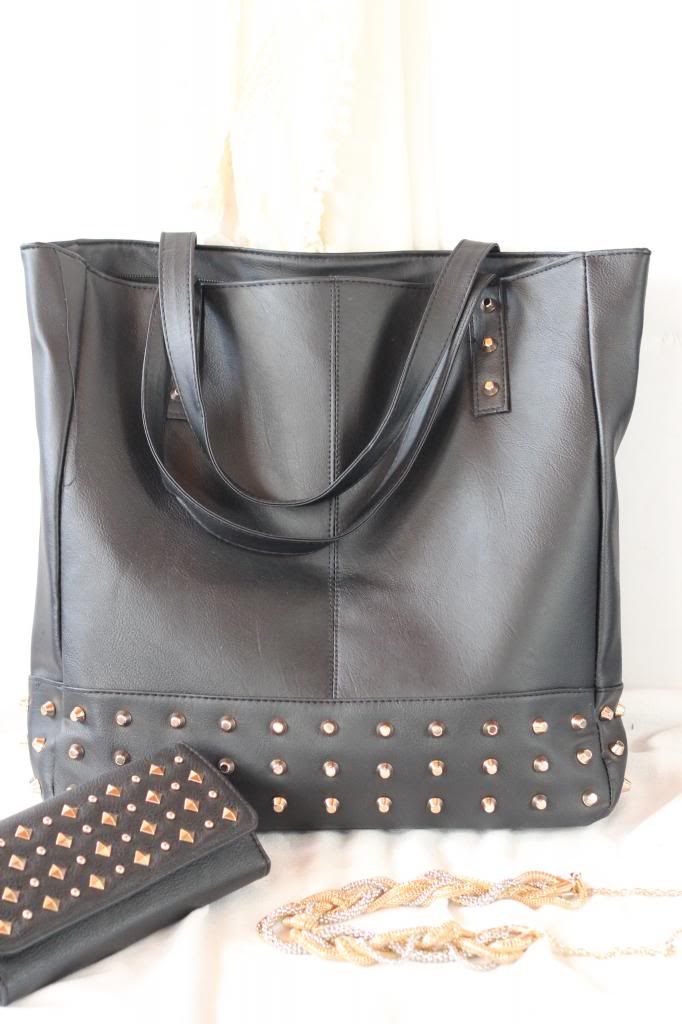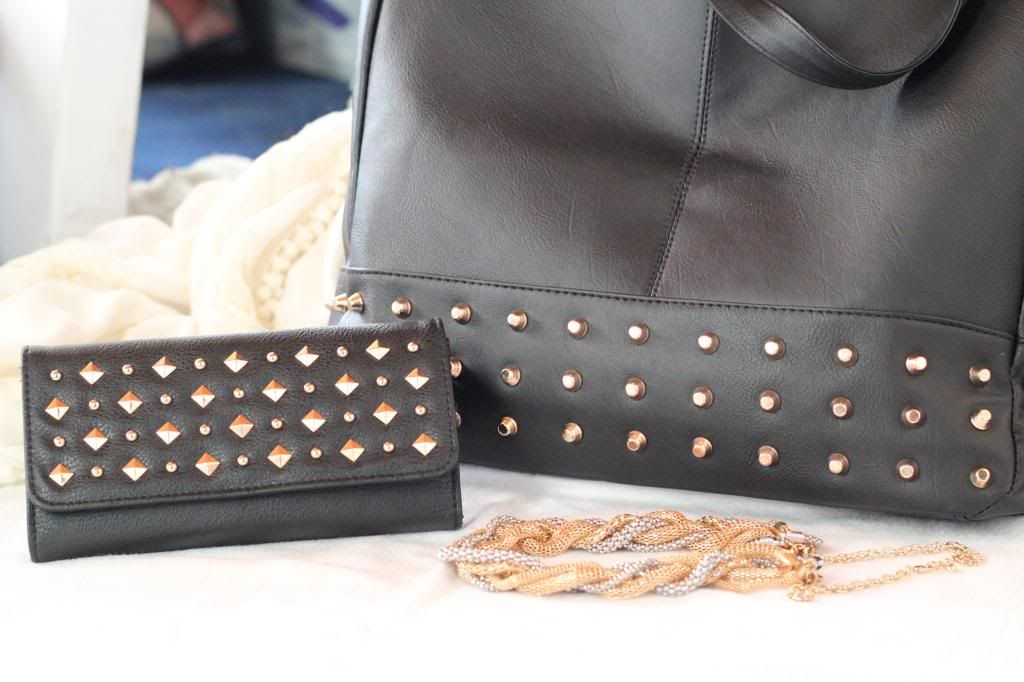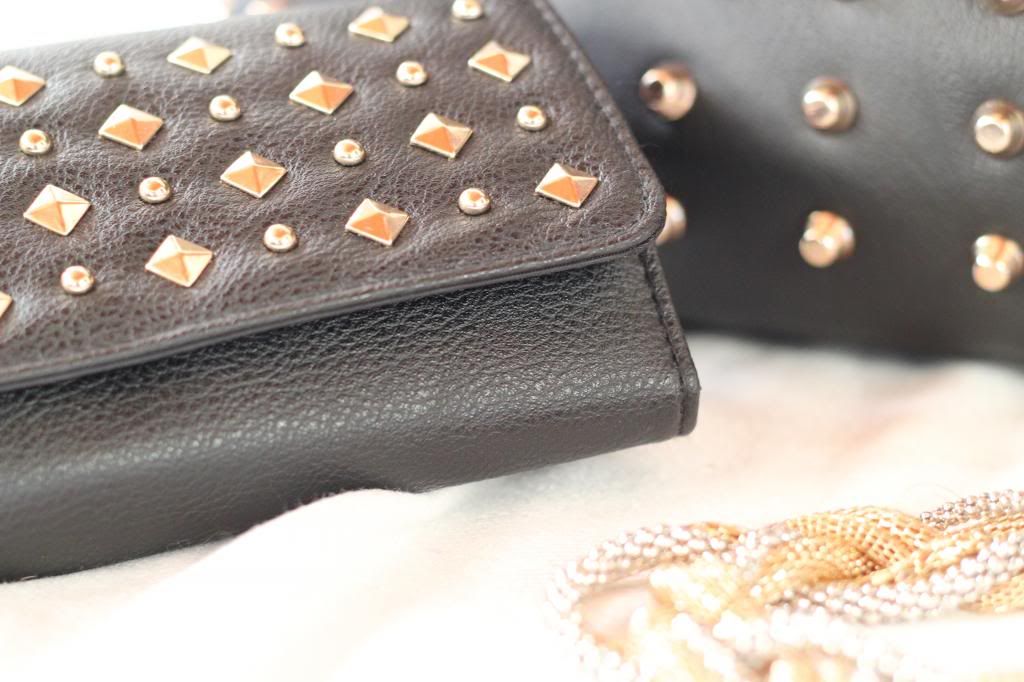 Hab lang nichts von mir hören lassen ... ich weiß :-( Ich werde jetzt nicht großartig erläutern, woran es lag. Wichtig ist, dass ich zurück bin und fashion judy mit meinen Lesern doch sehr vermisst habe. Mein Email-Posteingang quillt über und meine kreative Seite will sich wieder zeigen.
Worauf ich modetechnisch gerade total stehe? Nieten, Goldschmuck und jahaaa in der richtigen Kombi auch Chucks (sowie diverse andere Dinge). Daher wird diese kleine Ankündigung von den oben stehenden Bildern begleitet. Meine Worte sollen hier ja nicht alleine stehen. Das Portemonnaie und die Tasche habe ich gerade bei Primark ergattert und bin noch immer froh darüber. Bei den Preisen kann man ja aber eigentlich so gut wie nie was falsch machen. Wir findet ihr die neuen Sachen? Seid ihr auch so ein kleiner Nieten Fan?
Ich hoffe, da ist noch jemand, der das hier liest. :-) Ich werde mich auf jeden Fall um eure Aufmerksamkeit bemühen. Auf meinen ersten Outfitpost müsst ihr auch nicht mehr lange warten.
English:
For a long time you haven't heard any word from me ... I know :-( I won't explain the reason in a waaaaay too long text, the main point is I'm back and I missed fashion judy with my readers a lot. My email inbox is filled to overflowing and my creative side wants to be shown again.
The fashion items I currently kinda adore? Rivets, gold jewelry and with the right combination also Chucks, you heard right (and various other things as well). Therefore, this little announcement is accompanied by the pictures above. So my words don't have to remain alone. The purse and the bag I've just got at Primark and I'm still glad about it. But wih regards to the prices at Primark, seriously, you can never do something wrong when buying anything there. What is about you? Do you like the new items? Are you such a small rivets fan?
I hope there's someone who reads this. :-) I'll definitely try to get your attention. You even won't have to wait much longer for my new outfit post.