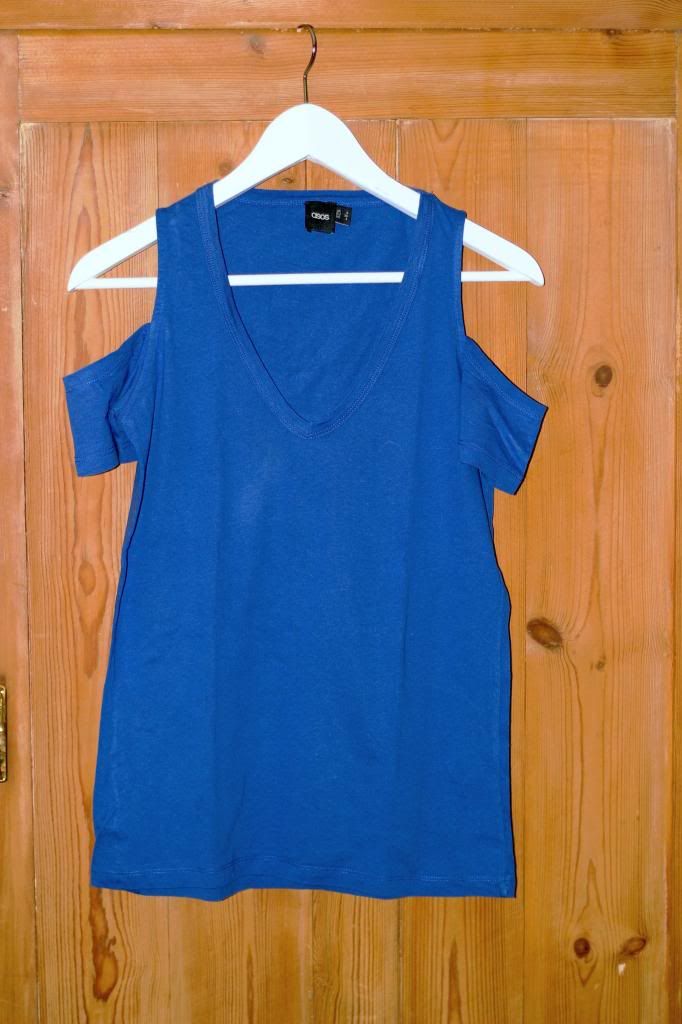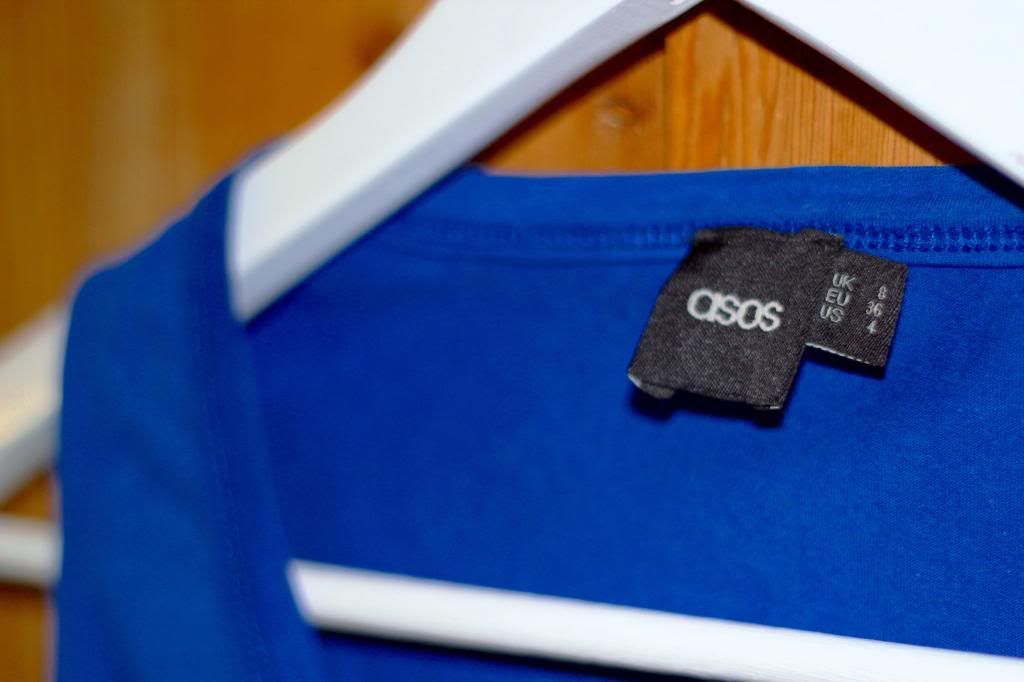 In meinem letzten Post habe ich bereits bekannt gegeben, dass meine Liebe momentan u. a. den Nieten gehört. Aber wie sicherlich bei euch auch, bin ich ein Mädchen und kann mich bei Kleidern nie wirklich entscheiden. Daher folgt direkt ein zweites Statement. Ich gehe manchmal Fremd mit blauer Kleidung und manchmal führe ich sogar beide gleichzeitig aus ...
Ich bin einfach vernarrt in dieses pure, intensive Blau, das in einigen Kreisen auch Ultramarinblau/Königsblau genannt wird.
Wie geht es euch damit? Oder habt ihr dieses Jahr eine andere Farbe, die es euch total angetan hat und daher ausnahmslos immer gut aussieht?

PS: Bitte verzeiht mir das extrem "hübsche" Holz im Hintergrund. Mir wird grad kla, dass es nicht besonders zu meinem restlichen Blog passt ...
English:
In my last post I have already announced that my heart belongs to rivets. But as you definitely as well, I'm a girl and it's impossible for me to just love on thing of fashion. Therefore a second statement immediately follows. I sometimes have affairs with blue clothes and sometimes I even date rivets and blue clothes at the same time ...
I'm just in love with this pure, intense blue which is also called as ultramarine blue / royal blue.
What's about you? Do you have rediscovered any color this year that you've fallen for and therefore invariably look great on you?