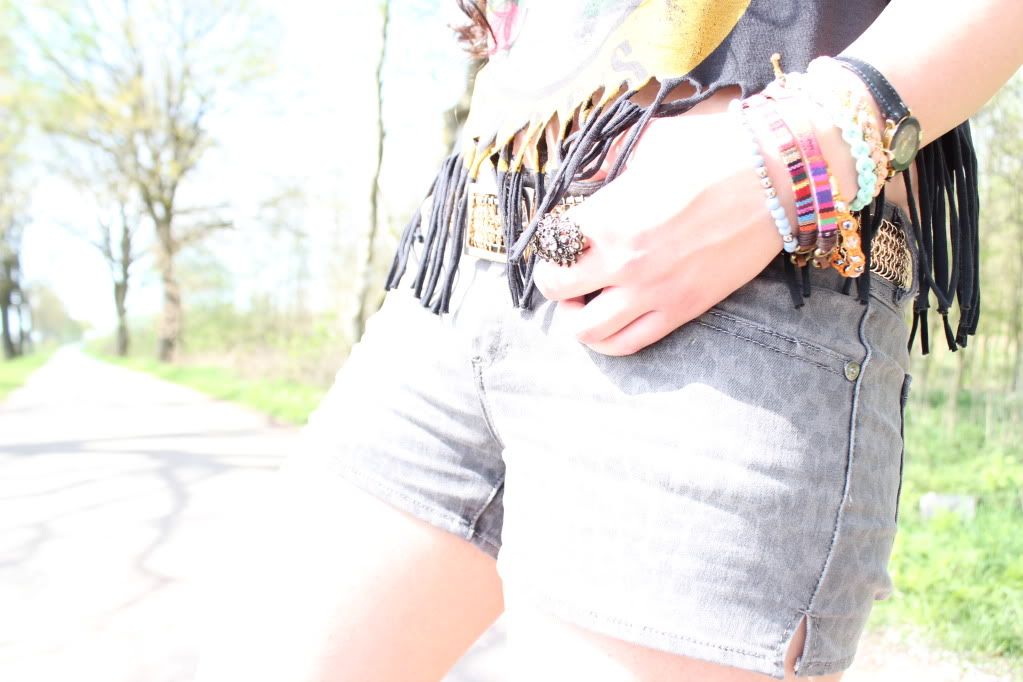 Sonne, Hitze, laute Musik, hammer Leute und gute Laune - alles Zutaten für ein Wahnsinns-Festival. Ich bin mir sicher, dass der ein oder andere noch zwei drei Sachen hinzufügen möchte. Hier geht es ganz allein um die Grundzutaten, die ich als unabdingbar ernannt habe. Denke ich zurück an das Sziget Festival in Ungarn, das ich letztes Jahr besucht habe, dann gibt es noch hundert andere kleine aber unvergessliche Dinge. Am besten haben mir die vielen crazy Styles gefallen, die mich alle paar Schritte regelrecht angeschrien haben. Was mir an meinem Festival Outfit am wichtigsten ist, sind Bequemlichkeit, Bändsel am Handgelenk und eine gute Mischung aus Coolness und meinem normalen Style. Auf Festivals kleide ich mich weniger Elegant oder Chic als im alltäglichen Leben. Ich möchte in meinem Outfit abgehen, relaxen und rumlaufen können, ohne auf etwas achten zu müssen.
s.Oliver
hat jetzt eine tolle Blogger-Aktion gestartet.
Ich wurde eingeladen und bekomme zusammen mit einer Begleitperson meiner Wahl die Chance ein Rock am Ring Ticket zu ergattern.
Meine Aufgabe? Festival-Outfit zusammensuchen, selbst tragen, Fotos knipsen und einschicken. Im Falle eines Gewinns wäre ich dann schon im Juni als Fashion Hunter auf dem
Rock am Ring
unterwegs. Drückt mir bloß die Daumen! Bei dem Line-Up dieses Jahr wäre das wirklich der Wahnsinn. Neben dem Sziget im August wäre es somit auch mein zweites dieses Jahr.
English:
s.Oliver have startet a great campaign for bloggers. I'm invited and so get the chance to visit the Rock-am-Ring Festival in Germany this year. The best is that a friend of mine could go along with me. My job? To create a festival outfit, wear it and snap some shoots. In case of a win I would be as a fashion hunter at the Rock-am-Ring as early as June . Please keep your fingers crossed! Next to the Sziget Festival in August this would be the second one this year and a great addition regarding to the line-up of Rock-am-Ring.